News
分类

Eight major accidents in China's auto industry in the first half of 2016

2019-12-02

Click:557 次

return
  The year of 2016 is already halfway over, and China's auto market has been exposed to numerous events since the beginning of the year. Among them, which events are still fresh in your mind? What happened suddenly, let you unexpected? Through the comprehensive consideration of the suddenness of news events, the strength of dissemination and the degree of impact on the industry, gasch has selected eight "surprise" events in the Chinese auto industry in the first half of 2016, so as to satisfy readers.
  One, 12 years of running: Honda sued double ring infringement back to compensate 10 million
  Blast index: 10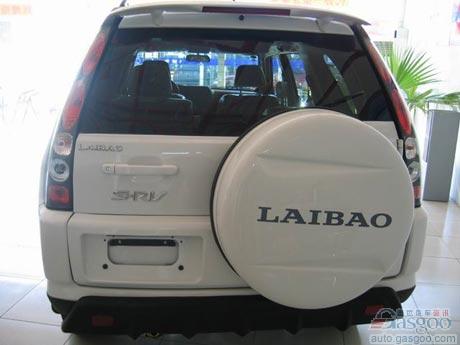 Summary of the event: on April 27, 2016, the hebei higher people's court issued a typical case of intellectual property that was closed last year, namely Honda v. shuanghuan s-rv infringement of cr-v appearance patent. In that case, the court ultimately rejected Honda's claim of up to 350 million yuan; In shuanghuan's countersuit against Honda, the company was awarded 16 million yuan in damages. By the end of the case, it had been 12 years since Honda filed its lawsuit.
  As early as February 13, 2002, Honda was granted the patent of "automobile" design by the state intellectual property office of China. In view of this, Honda believes that the shuanghuan noble s-rv model infringes on its patent right for the above mentioned "automobile" design. Since September 18, 2003, it has issued warning letters to shuanghuan and its dealers for several times, demanding immediate cessation of the infringement, and sent letters to relevant Chinese government departments through its affiliates, accusing shuanghuan of product infringement. On June 24, 2004, Honda filed a lawsuit with the Beijing higher people's court to stop shuanghuan from manufacturing and selling "shanzhai models," claiming 348,574,400 yuan.
  However, shuanghuang, which has been sued and sued for a huge sum of money, countered by claiming that Honda had dragged shuanghuang into the lawsuit because it was ahead of and at the beginning of the launch of the cr-v, a rival to noble's s-rv model, and that its real aim was to suppress and block Chinese competitors in order to gain monopoly and unfair profits. Shuanghuan also blamed Honda for the poor sales and early production of mingbao s-rv. It filed a countersuit against Honda, asking the court to deny its infringement, and sentenced Honda to 365.74 million yuan for violating shuanghuan's legal rights of operation and reputation, and to bear the corresponding litigation costs.
  After hearing the case, the court made the following decision: compared with the main technical features of the product involved, noble s-rv and Honda cr-v, the product involved, had obvious differences in overall observation and detail comparison. The two products did not constitute an approximation, and the product involved did not fall into the scope of patent protection involved. The court refused to support Honda's claim that the products involved in the case were similar to the patents involved, so the final ruling dismissed the claim. Honda was eventually ordered to pay shuanghuan 16 million yuan.
  Comments: Honda's defeat is not a big surprise given the fact that shanzhai is rampant in the domestic auto industry with impunity. But, to the shock of many, the ruling was reversed, and instead of being upheld, Honda had to pay shuanghuan 16 million yuan.
  It is undeniable that "shanzhai" is the true portrayal of many self-owned brands, but it is not Chinese characteristics. Japanese department started copying Europe and the United States, and later Korean department copied Japanese system, shanzhai, imitation is a lot of latecomers to achieve rapid development shortcut. As for the final result, either perish, or complete the original accumulation after the magnificent turn around, towards the road of positive development.
  For shuanghuan, though it won the lawsuit, it suffered a substantial defeat in the market. In February this year, the ministry of industry and information technology released the "road motor vehicle production enterprises and products" and "new energy vehicle model recommended catalogue" of 35 automobile enterprises whose production qualifications were revoked, shijiazhuang shuanghuan automobile co., LTD.
  Related links:
  Get the sword from Honda lost the battle to talk about the shanzhai car
  Double ring copycat cr-v why win a lawsuit to let Honda compensate tens of millions of yuan?
  2. Vehicle auction innocent automobile industry "3·15"
  Blast index: 9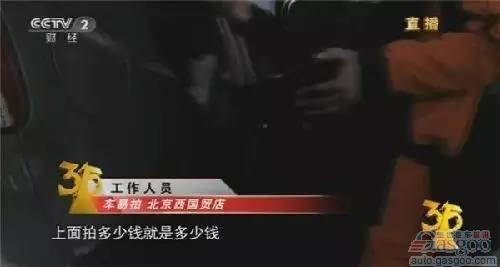 Event overview: every year, CCTV March 15 is a day for consumers to applaud and enterprises to avoid. Outsiders carry potato chips to the theater, while innocent companies are like ants on hot bricks. However, this year, the auto industry's March 15 gun, avoiding all the car manufacturers and parts suppliers, to a B2B used car trading platform - car easy body, let the automotive media circle surprise.
  According to the party on March 15, chepai designed two sets of backstage, and the entrance of buyers and sellers was fundamentally different. The two different prices were implemented by chepai personnel in the background, and the price difference was completely determined by the 4S store. The price difference between this, the highest set to 20,000. As long as the car is easy to auction online, there will be a price difference. And this price difference, in the name of channel service fees, into the hands of the 4S shop.
  Che yi auction's response to this problem is that the price difference between the buyer and the seller is actually a common charging rule on the e-commerce platform of second-hand cars. Generally, the buyer bears the tax, intermediary fee and other service fees, while the seller does not bear any fees.
  Comment on: to this incident, a certain industry personage of circulation association said a big truth: how can any kind of business model not want to make money from the beginning of the design? How can an unprofitable enterprise survive? How can you make money without price difference? The key is that you can't just say: I don't make a difference! Indeed, for che yi pats, he is not necessarily can't charge, just put the originally abovedly open means in the back of the dark rub ground to use, and without standards to use the condition of asymmetric information between the buyer and the seller for his cooperative dealer arbitrage.
  But, to so big automobile industry, broken axle, shake, burn oil and other quality problems car so much, compared with the whole plant, the car easy to shoot is just a small target, CCTV how also look up to?
  Related links:
  Used car scams aren't just about cars
  Car auction has become the scapegoat of the whole auto industry.
  Che yi pai's response is 315: rules of universal charging for second-hand vehicle dealer platforms
  3. Some new energy vehicle companies may be disqualified for cheating subsidies
  Blast index: 8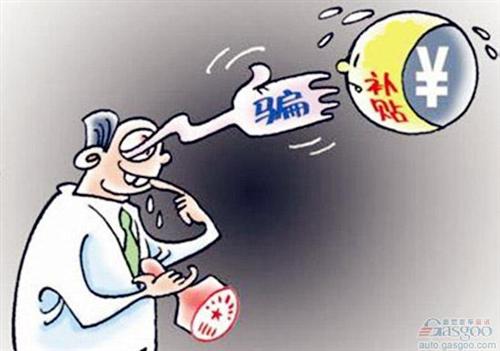 Overview of the event: at the beginning of this year, some auto companies were exposed for cheating the national financial subsidy through data fraud, forming a new energy auto subsidy fraud industry chain, causing an uproar in the outside world. Subsequently, the ministry, the ministry of finance, ministry of science and technology as well as the development and reform commission jointly issued "about developing promotion of new energy automobile application verification notice, through the way of introspection and on-site supervision, investigate all vehicle production enterprises and new energy vehicles operating companies (including bus and passenger transportation, vehicle, etc.), leasing companies, enterprises and institutions such as new energy automobile users, comprehensive verification and use of public funds management situation, the new energy automobile production and usage.
  At present, the national definition of fraud and illegal compensation for the main three ways, including the vehicle did not meet the promotion standards or even did not produce, illegal license plate to obtain subsidies; The vehicle complies with the provisions, but is sold to affiliated enterprises rather than end users, and the subsidy is sought in advance before the subsidy conditions are met; The vehicles were sold to end users, but left largely idle after obtaining subsidies, resulting in a serious waste of financial funds.
  At the same time, different measures should be taken according to the violations, including canceling the qualification of financial subsidy, recovering subsidy funds, fines, canceling the qualification of automobile production, and removing the defective models from the recommended model list.
  "In the future, the first category of fraudulent compensation companies are expected to remove problematic models from the recommended model catalog, or even cancel the car production qualification, which is a strong force." Cui dongshu, secretary-general of the federation, said that the other two types of treatment should be to recover subsidy funds and fines, so that the future development of enterprises will not be seriously affected.
  Comments: fighting against subsidy fraud is conducive to saving valuable subsidy funds and laying a good subsidy environment foundation for the future development of new energy vehicles. In the future, it is necessary to introduce the combination policy of average fuel consumption regulation and points trading mechanism for automobile enterprises, so as to make the development of new energy vehicles more sustainable. At the same time, the fight against fraudulent subsidies for the future development of new energy vehicles to lay a better subsidy environment foundation. A more perfect policy will be the key to the sustainable development of new energy vehicles in the future, so that the big market can stimulate strong products and make outstanding enterprises stand out. It is reported that with the results of the fraud investigation, a new round of new energy subsidy policy will also be released.
  Related links:
  Reveal the inside story of cheating on domestic new energy vehicles: auto manufacturers left hand to right hand
  The ministry of finance: will open the new energy vehicle promotion cheat check and processing result
  New energy fraud investigation ten car fraud suspected exposure
  Iv. "zombie automobile enterprises" delisted, accelerated and well-known automobile enterprises also "removed"
  Blast index: 8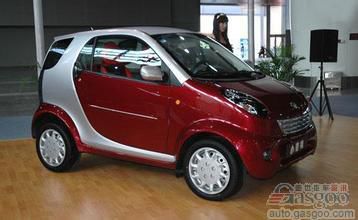 Description of events: on February 29, 2016, ministry of machinery industry department released the road motor vehicle production enterprises and products (group) 281 "directory, double loop, isuzu and tico 13 companies has been revoked passenger car production qualification, tico nine companies such as revoked pickup truck production qualification, five companies owned by some models from next year to stop selling.
  It is worth noting that, compared with some previously unknown "zombie auto enterprises", this time has been cancelled not a few once great enterprises, such as qingling automobile, shijiazhuang shuanghuan automobile and jianghuai anchi automobile. Qingling automobile used to be one of the 15 key enterprises in China's automobile industry, led by qingling automobile co., LTD., with 10 important parts subsidiaries and more than 200 supporting enterprises. Shuanghuan automobile, founded in April 1988, is famous for its "copycat" models, including SCEO, shuanghuan xiaoaristocratic and other products directly imitating Smart.
  The delisting system dates back to July 2012, when the ministry of industry and information technology issued a notice establishing an exit mechanism for the auto industry. According to the notice, auto and motorcycle companies that cannot maintain normal production and operation will be subject to a two-year special publicity administration. After the expiration of the special publicity period, enterprises that fail to meet the qualified requirements will be required to delist. By November 2015, the first batch of 48 automobile enterprises (including passenger car manufacturers) were listed in 2013.